Attending a Halloween costume party and trick-or-treating, are traditions for many families. I still remember some of the costumes and parties I went to as a child. As I married and had my own children, I was able to enjoy all the festivities with them. Being a huge chocolate lover I always enjoyed inspecting my girls candy i.e. two pieces for me and one piece for them.
Here are some fun facts and safety tips to help you celebrate Halloween safely with your family and friends.
Fun Facts
It's estimated that 179 million Americans will celebrate Halloween this year.
Seven out of ten consumers plan to hand out candy to Spider-Man and the princesses that visit their neighborhoods.
Projections indicate that $9.1 billion will be spent on 2017 with the average consumer spending $86.13 on decorations, candy, and costumes.
Approximately 90 million pounds of chocolate is sold annually during Halloween week.
Safety Tips
If you're driving during trick-or-treat hours, keep your eyes on the road and stay distraction free. Continually scan crosswalks and intersections.
If your dog or cat loves Halloween as much as you do, please refrain from giving your pet a chocolate treat. Chocolate can be deadly!
If trick-or-treaters will be going up stairs to your front door, make sure hand rails are secured and loose floorboards are tightened. Kids wearing costumes may have trouble moving up and down the stairs and will rely on a handrail.
For additional information, check out our infographic below.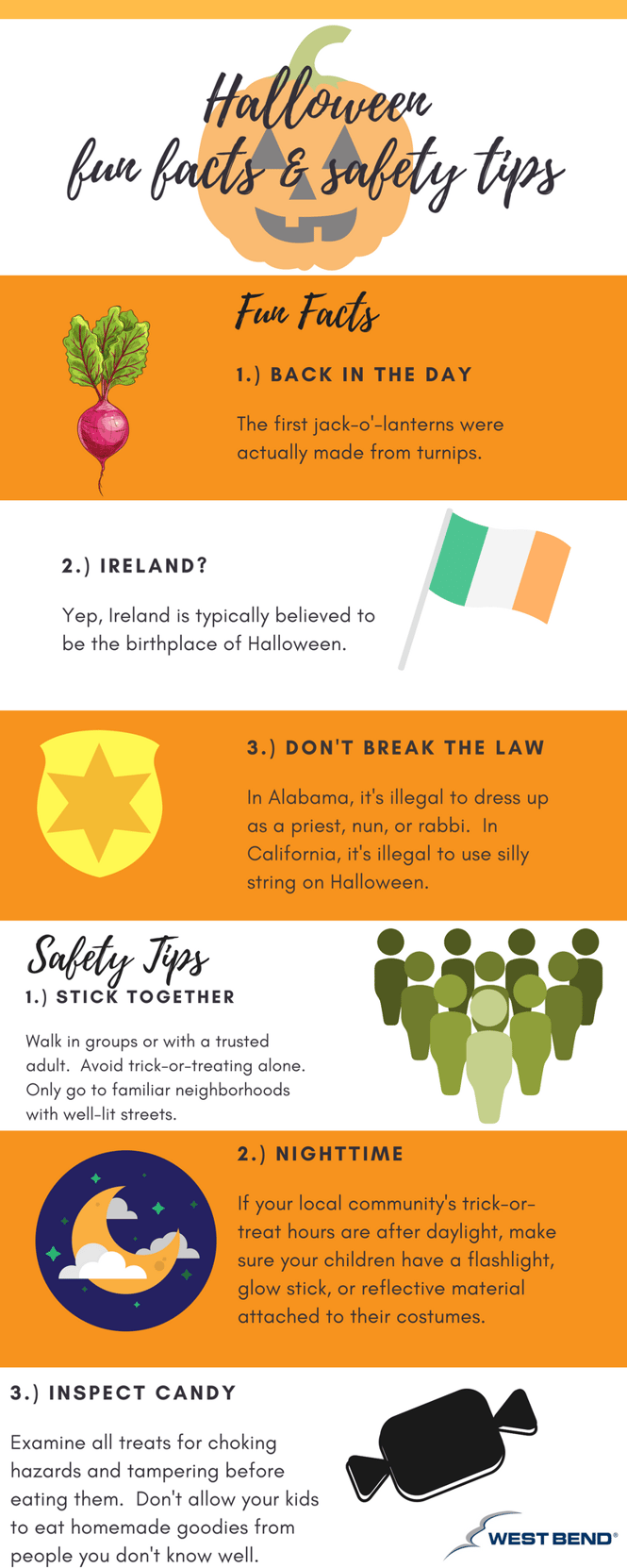 Do you have any tips you'd like to share? I'd love to hear your thoughts; please share them in the box below.
Source:
http://www.cnn.com/2013/06/13/us/halloween-fast-facts/index.html
http://www.nielsen.com/us/en/insights/news/2009/u-s-consumers-say-boo-to-store-brand-candy-on-halloween.html?afflt=ntrt15340001&afflt_uid=xjBUSbSAonY.7sg0nSjnoWpx-CYgqWButvhnZ5HqbN5Z&afflt_uid_2=AFFLT_ID_2